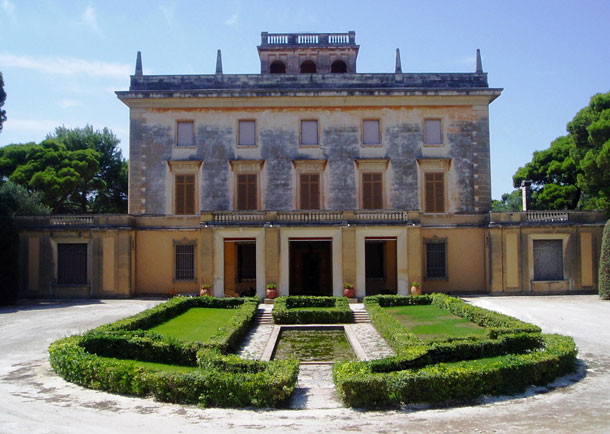 A Company made up of multilingual and efficient people. 

Vigneti Reale produces a range of fine wines from the deep south of Italy, in the "heel" of the Italian peninsula.
Apulia is an area well known since the ancient Greek for its rich, fruity and full-bodied wines.
The production focuses on ten labels: nine wines and one Extra Virgin Olive Oil: Malvasia Bianca, Malvasia Rosè, Malvasia Nera, Chardonnay, Susumaniello, Negroamaro, Primitivo-Zinfandel.

All of them are made with IGT/IGP standards. The winery has two "cru", the first one is called "Santa Croce" - Salice Salentino Riserva DOP - made from a blend of Negroamaro and Black Malvasia grapes (80%-20%), the second one is named "Gloria" - Primitivo di Manduria DOP - both are aged in french oak barrels before release.

The property is located in the heart of the Salento production area of southern Apulia, on 180 hectares (450 acres) of rich land with an ancient winemaking tradition dating back to the ancient Greek.
The landscape is flat and generous, the soil calcareous and tending to orange, the climate is typically Mediterranean with brief and rainy winters, long dry summers, and a constant breeze.

The Reale family have owned the property for over one hundred years and have been making wine since the early 20th century.
They have a passion for producing only the best wines and, after more than 100 vintages, this makes them one of the most respected wine producers of the entire Apulian region.